Rocky

This is a Black Mask Fawn male 10-2-09. He belongs to Janneth from NY. His mother is Shana and his father is Titan.
EXCELLENT BREEDER
I REALLY WANT TO TAKE THE TIME TO RECOMMEND MARIE , I RECENTLY PURCHASED A BABY BOXER (ROCKY ) , MARIE WAS VERY HELPFUL TO THIS TRANSITION , SHE KEPT ME INFORMED AT ALL TIMES, WITH PICTURES AND CONSISTENT EMAILS, SHE ALSO DROVE TO NEW YORK TO HAND DELIVERED MY BABY ROCKY THE PRICE IS VERY REASONABLE AND I'M EXTREMELY HAPPY WITH MY BABY ROCKY , ROCKY ALSO CAME WITH SOME VACCINATIONS, WITH THE TAIL CLIPPED AND ALSO WITH PURE BREED PAPERS (CKC) YOU CAN CONTACT ME FOR ANY OTHER RECOMMENDATIONS,
Reviewer:
janneth
, April 21, 2009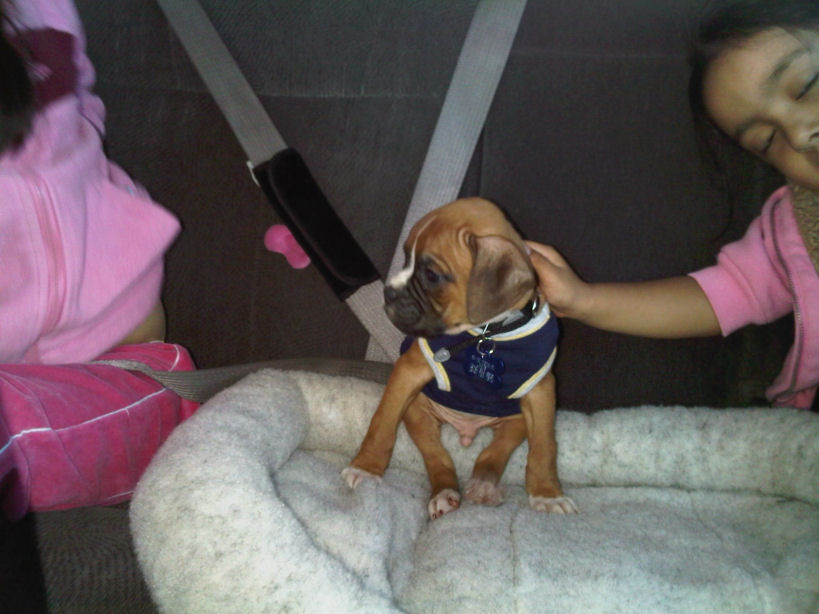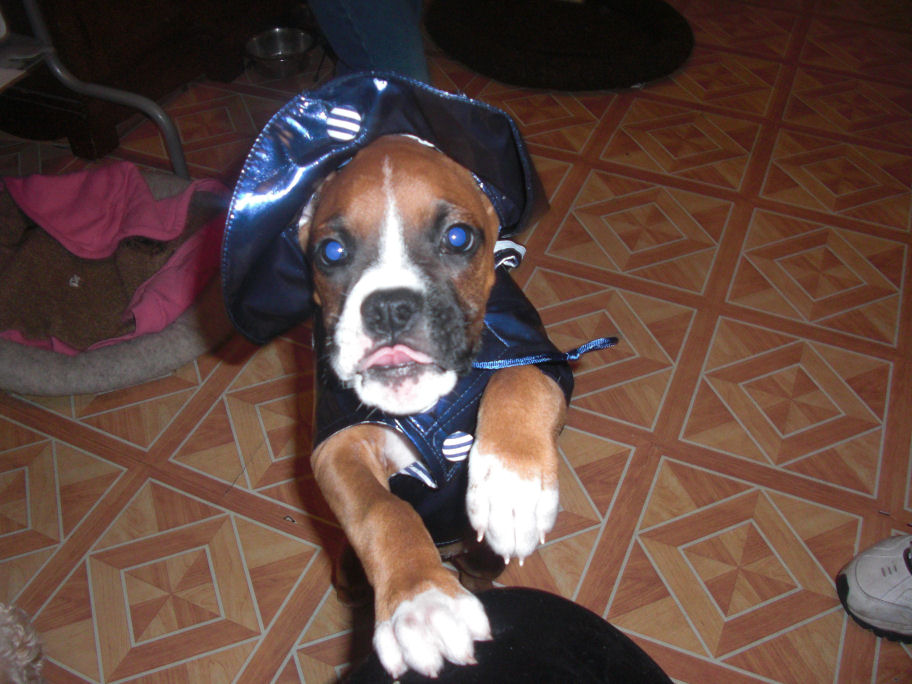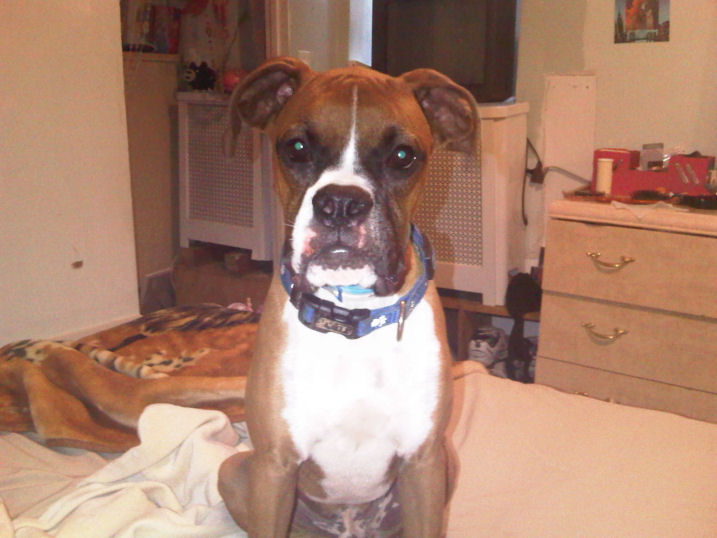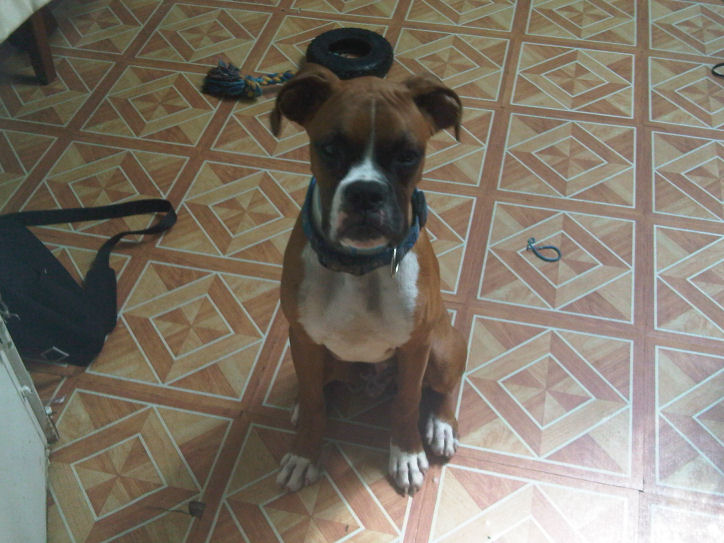 Rigger

This is a FLASHY FAWN MALE: 5-2-09. His mother is Shana and his father is Titan. His new family is Amanda who lives in Palm Bay Florida. She was Hand Delived. His name is Rigger

.Thank you for our little "Rigger"
Thank you Marie for our little "Rigger" He is a wonderful addition to our family, my three daughter's love him to death and my four legged daughter is so pleased to have a play mate again. He came to us almost 100% potty trained and is very smart. Thank you again
Reviewer:
amanda
, April 9, 2009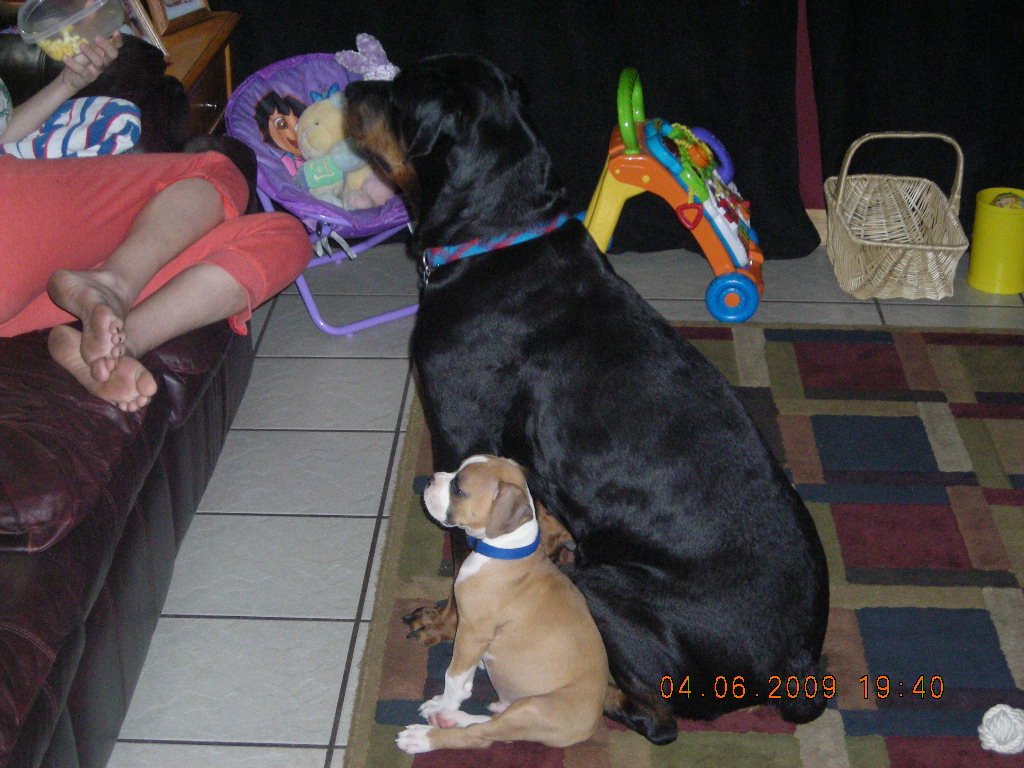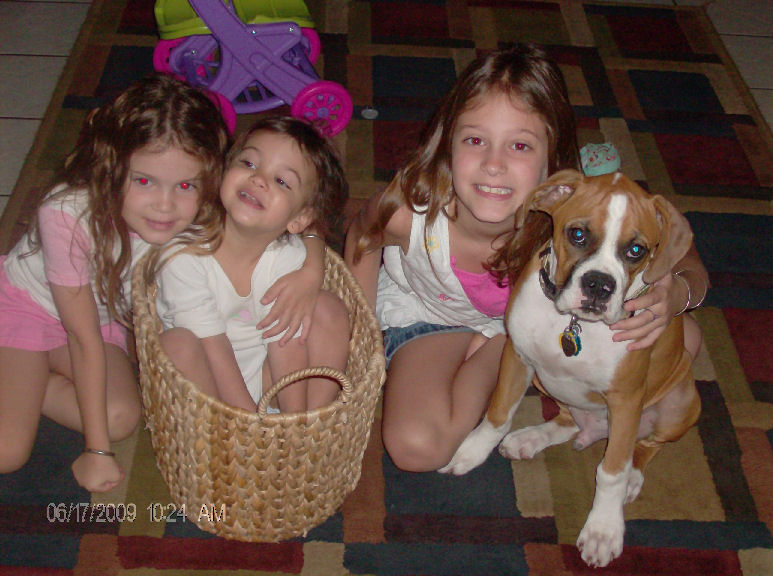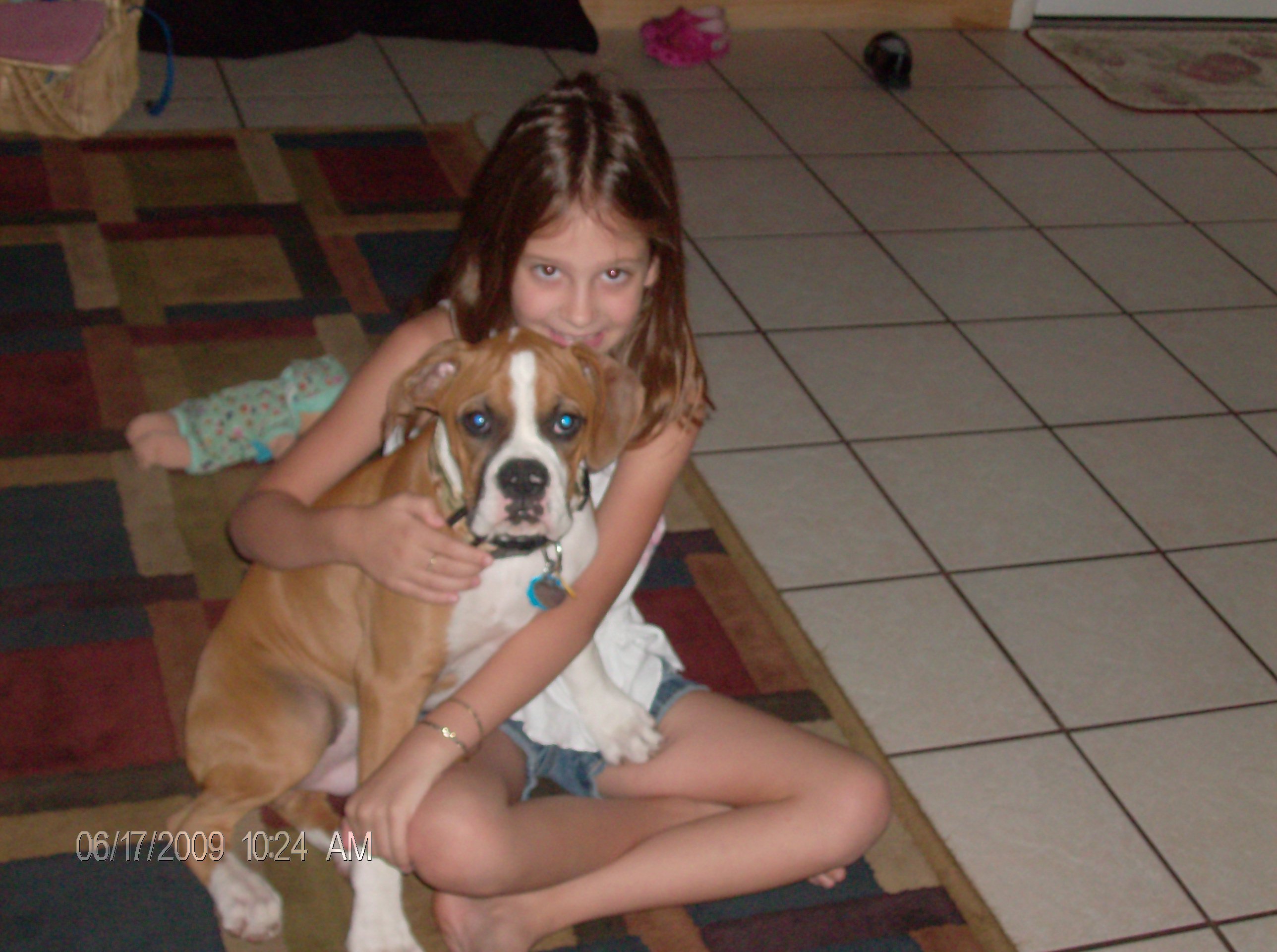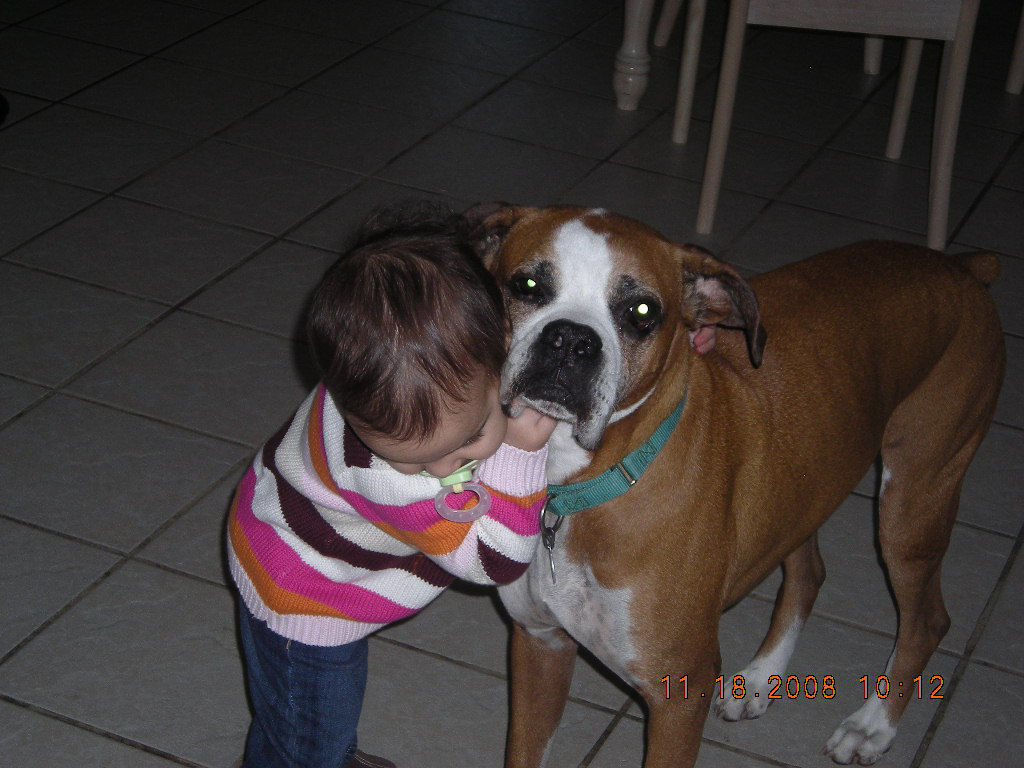 JAX
Jax Sparrow my Pup
Hi, My name is Alicia and I'm from Amsterdam NY. We got Jax March 23, 2009. He is a wonderful pup well behaved and a good eater. First I want to say that Marie is a wonderful breeder and always gives you all the help you need. She takes wonderful care of her pups. She was willing to drive a very long distance to bring him to us and was very understanding with us when we got lost trying to meet her. She's definitely the best breeder on puppyfind for Boxers in my opinion.
Reviewer: Alicia, April 15, 2009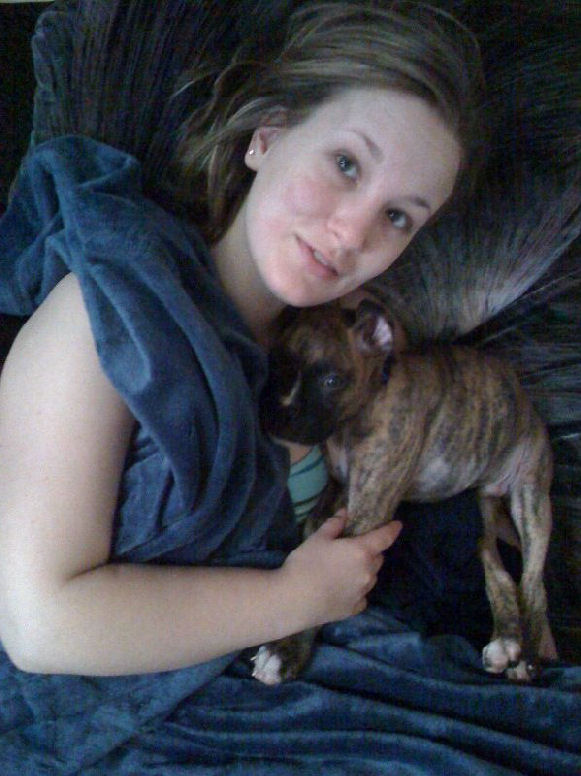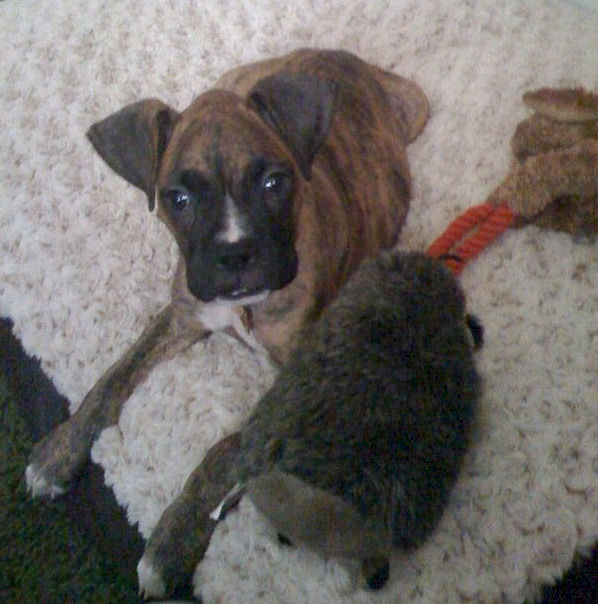 LEXY
So happy with our boxer puppy!
We highly recommend Hobbashire Kennel...we are really pleased with our 3 month old boxer puppy, Lexy. Marie is truly dedicated to the puppies and has great knowledge of the breed. She was also very helpful during the buying process and had lots of tips for us as first-time puppy owners. Lexy is healthy, has a great temperament and we are thrilled to have her as part of our family!
Reviewer: Stacie, May 2, 2009