PELING
THIS IS THE MOTHER TO ALL THESE PUPS.THIS IS LITTER 9,PUPPIES 1-9,2009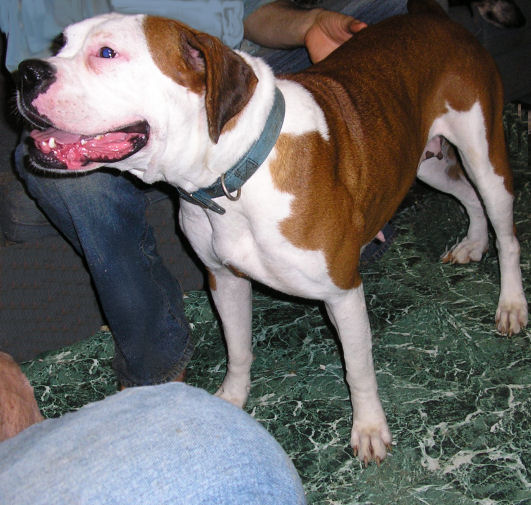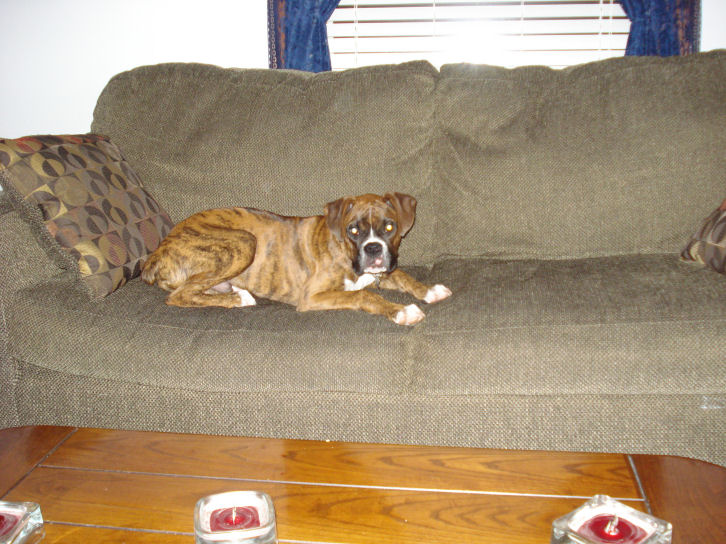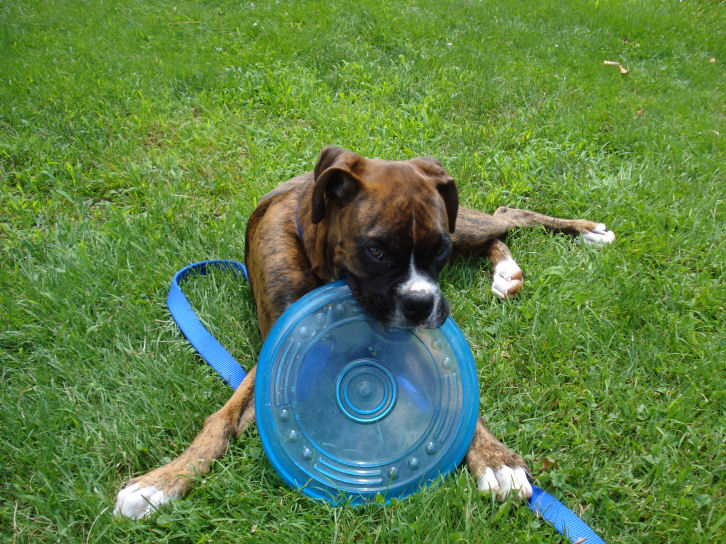 BRUNO
This is a brindle male and his name is Bruno.He is listed as Peling Pup 2-4-09. He is now six months old and the greatest. Each day he surprises more and more.
Thanks again for everything,
Tina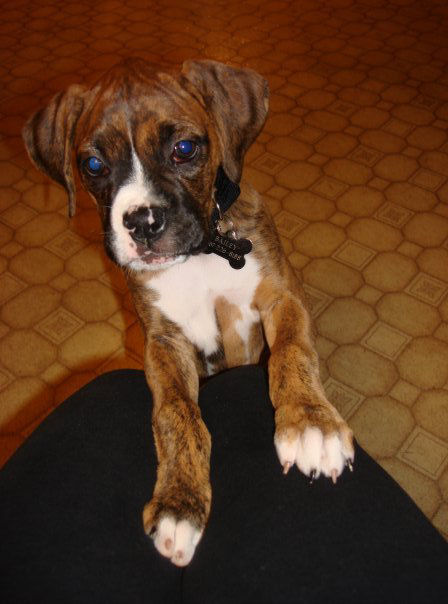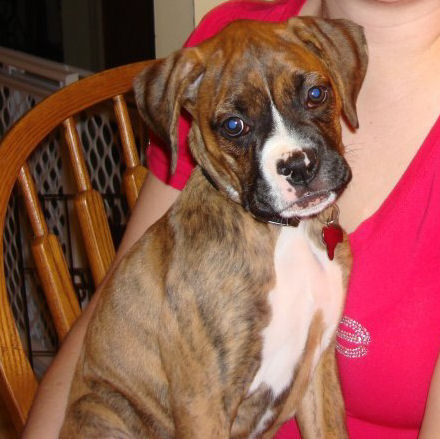 BAILEY
This is a Brindle female and her name is Bailey.She was listed as Peling Pup 9-4-09. She is doing great. She is very playful and generally well behaved. Thanks, Veronica (and Bailey)Blue
Bell PA
I would never buy from anyone else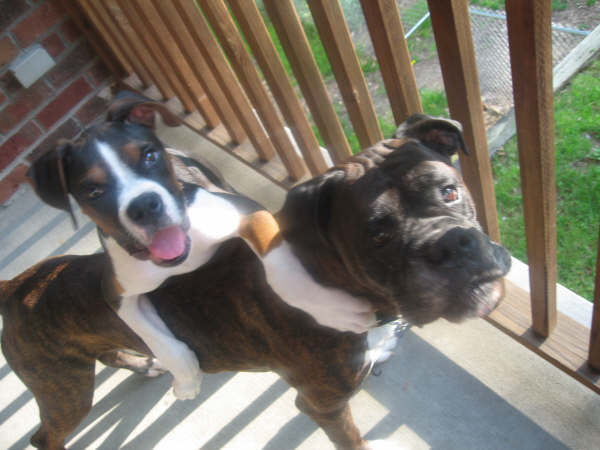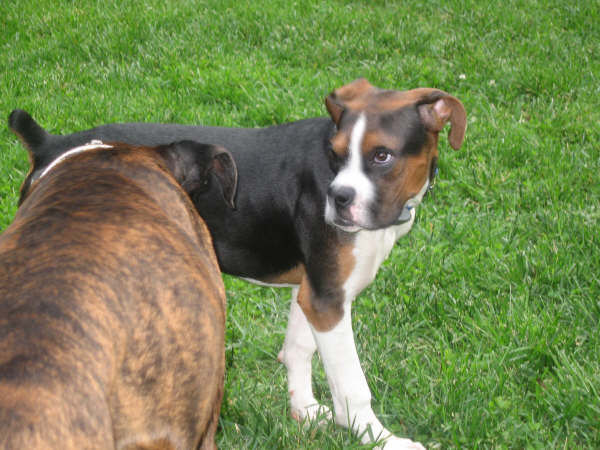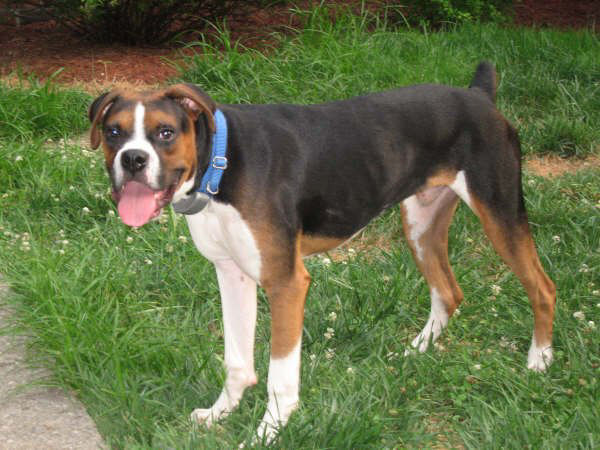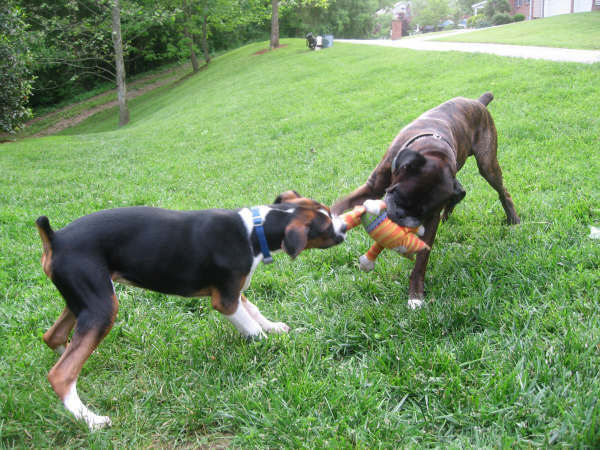 CANVAS
.This is Canvas,he was listed as puppy 3-2. He is a very rare
Black,white and tan Male Boxer.His mother is Peling and his father is Chance.He was born Jan. 1st 2008.He belongs to Richard who lives here in West Virginia and came here to pick him up.
Friday, January 2, 2009 1:45 PM
Here are some pics, we named him Canvas. My other boxer is Sounder and they are getting along great. they are best buddies. He seems to be doing great.

Richie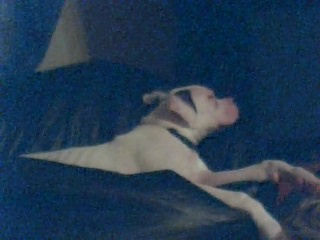 CASPER
THIS IS CASPER,HE IS A WHITE MALE.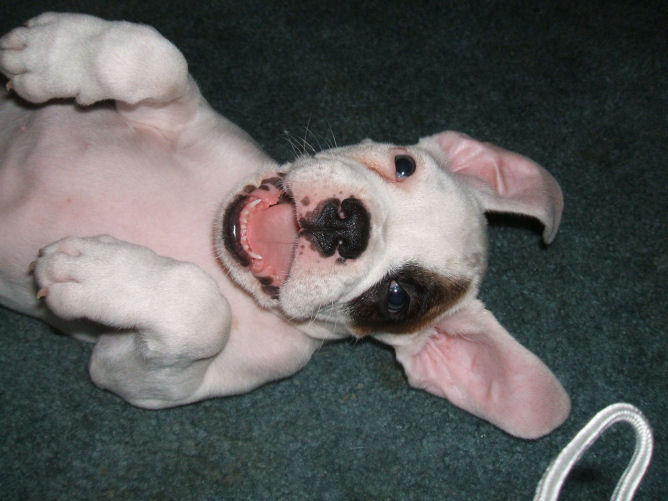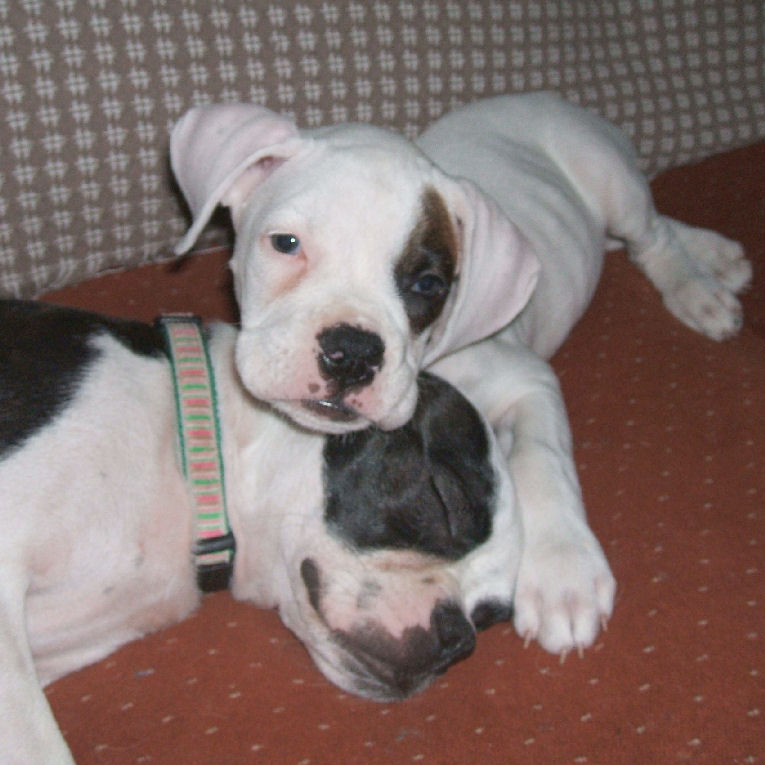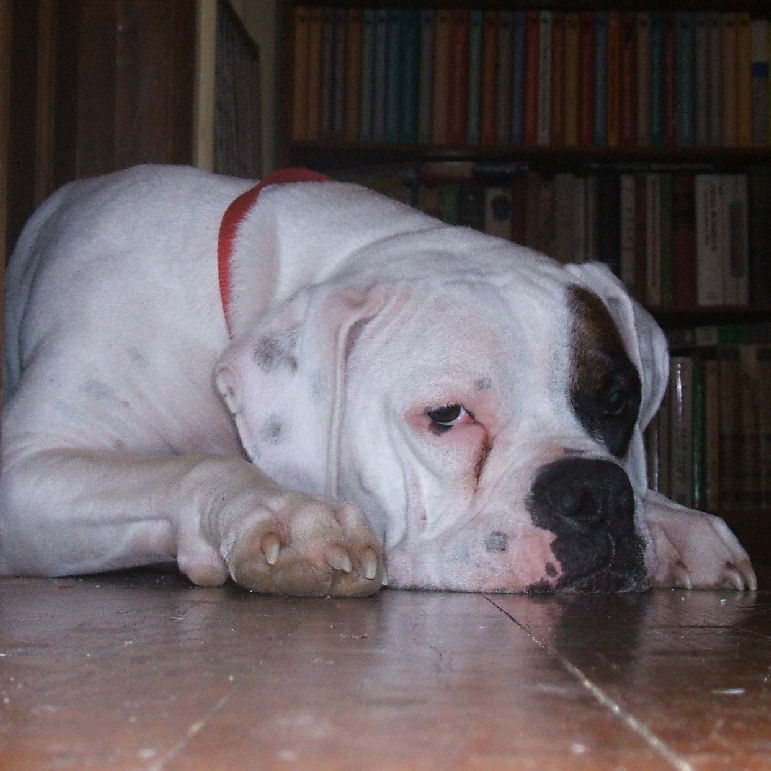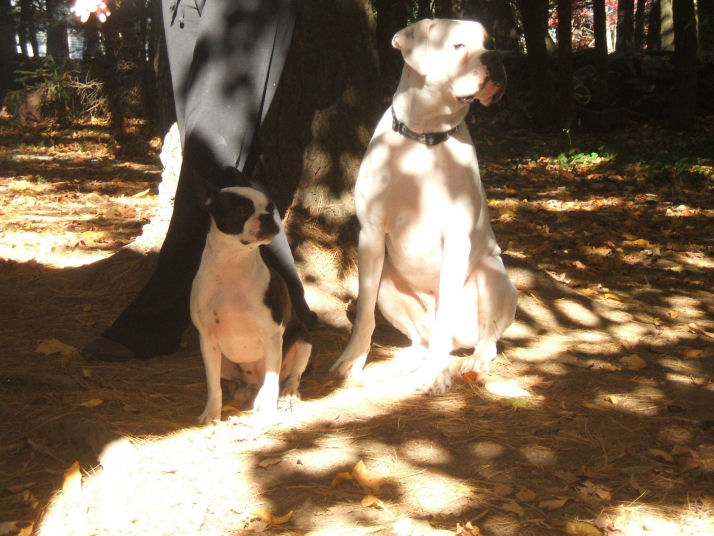 CHASE
He is such a great dog I love him to death, I couldn't ask for a better dog! I will keep in touch...... Lisa from New York.This is Chase,
He is a White Male Boxer.He was born to mother Peling and father Voodoo, May 29th 2007 Chases owners have changed e-mails so I have lost contact with them.They found me!
Chase is owned by Lisa from New York and sent me the new picture below.He is 23 months old in that picture.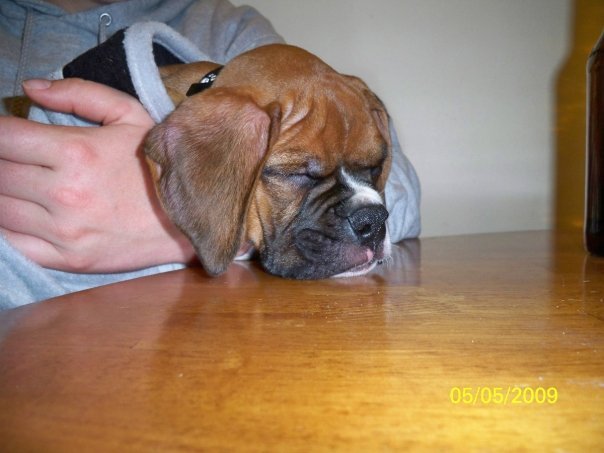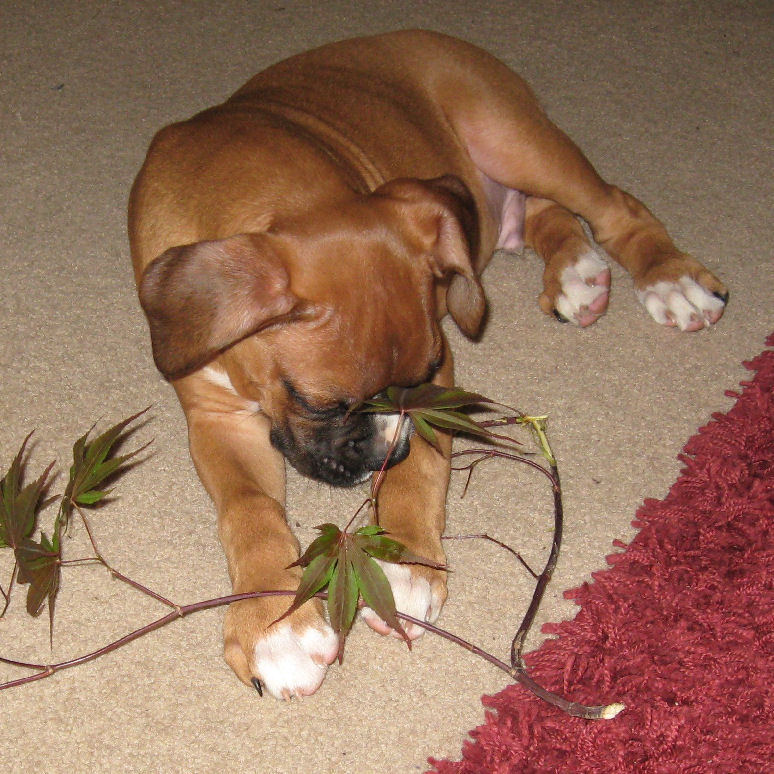 DIVOT
Peling pup 3-4-09.Hi Marie,

Hey I just thought I'd send you some updated pictures from 3-4-09. His name is Divot and he rocks. Thanks for everything.

Matt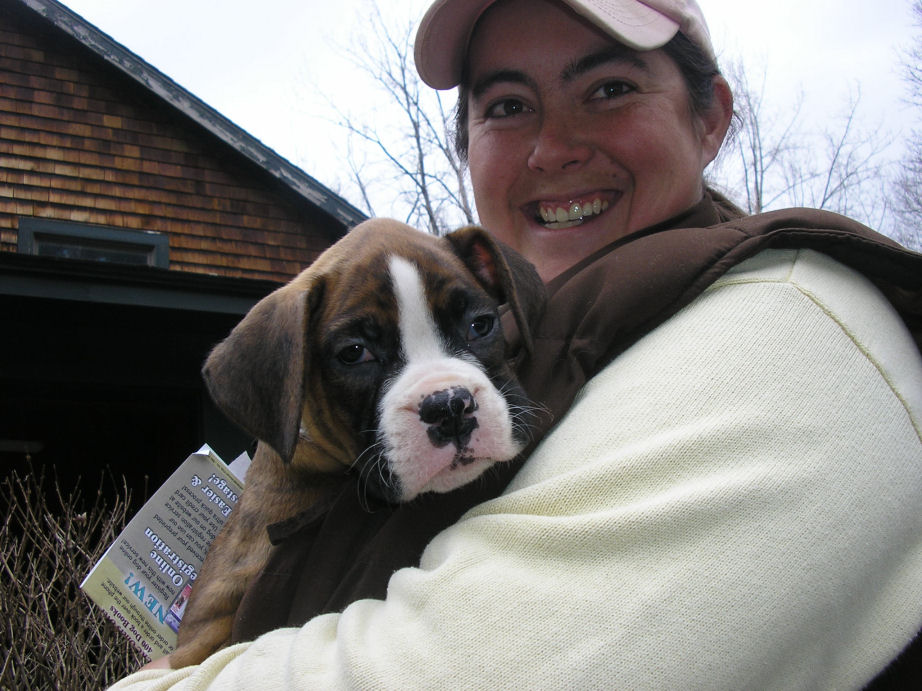 DOZER
This is a Fawn Male 7-4-09.His mother is PELING and his father is Dakota.His new family is Stefanie who lives
in Gray,Maine.


My great experience
I was nervous about buying a puppy online due to all the unknown in what could happen but I have nothing but good things to say about Marie as a breeder. I live in Maine and my new puppy is happy and healthy here in his new home. He was part of her previous litter and she drove up to delivered him to me in April. We love having a boxer in our home! Marie seems to really care about the after care of her pups after they leave her house. She is a professional person to do business with whom I thank very much for making my online puppy purchase a positive one. -Stefanie
Reviewer: Stefanie, May 11, 2009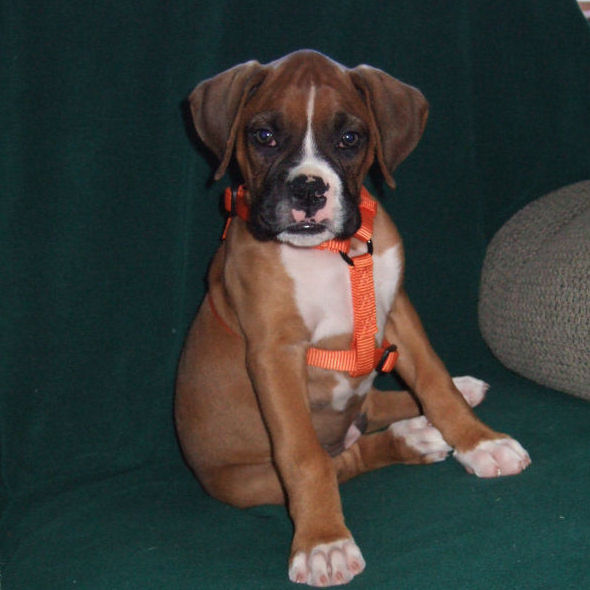 Click here to start typing your text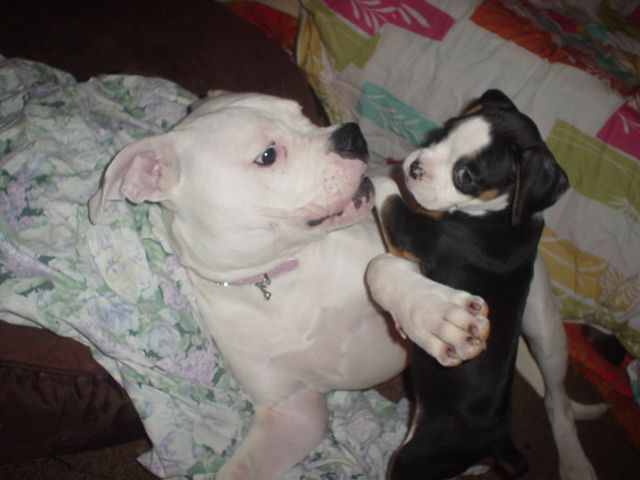 SIMONE
THIS A RARE TRI COLOR FEMALE.SHE IS OWNED BY ERIC FROM COLUMBA MARYLAND.

This is Simone,she is a rare Flashy Black White and Tan Female Boxer. She was Born January 1st 2008, to Peling [mother] and Chance [father].She belongs to Eric who lives in Maryland.He was Hand Delivered also in may 2008.This is the review he left me on puppyfind.com:

I Love My Tri-Color Boxer
I recently purchased a gorgeous tri-color (black, white, tan) Boxer puppy from Marie. I named my puppy Simone. Simone is a great puppy. She got an A+ health rating at my Vet and everyone makes a huge fuss over her unique color and her gray/blue eyes. Marie was very professional and I can really tell she cares for and loves her dogs. She is quite proud of her German Boxers and I can see why. They are truly gorgeous and healthy. Thank you for my baby girl. Hugs, Eric and Simone
Reviewer: Member, February 23, 2008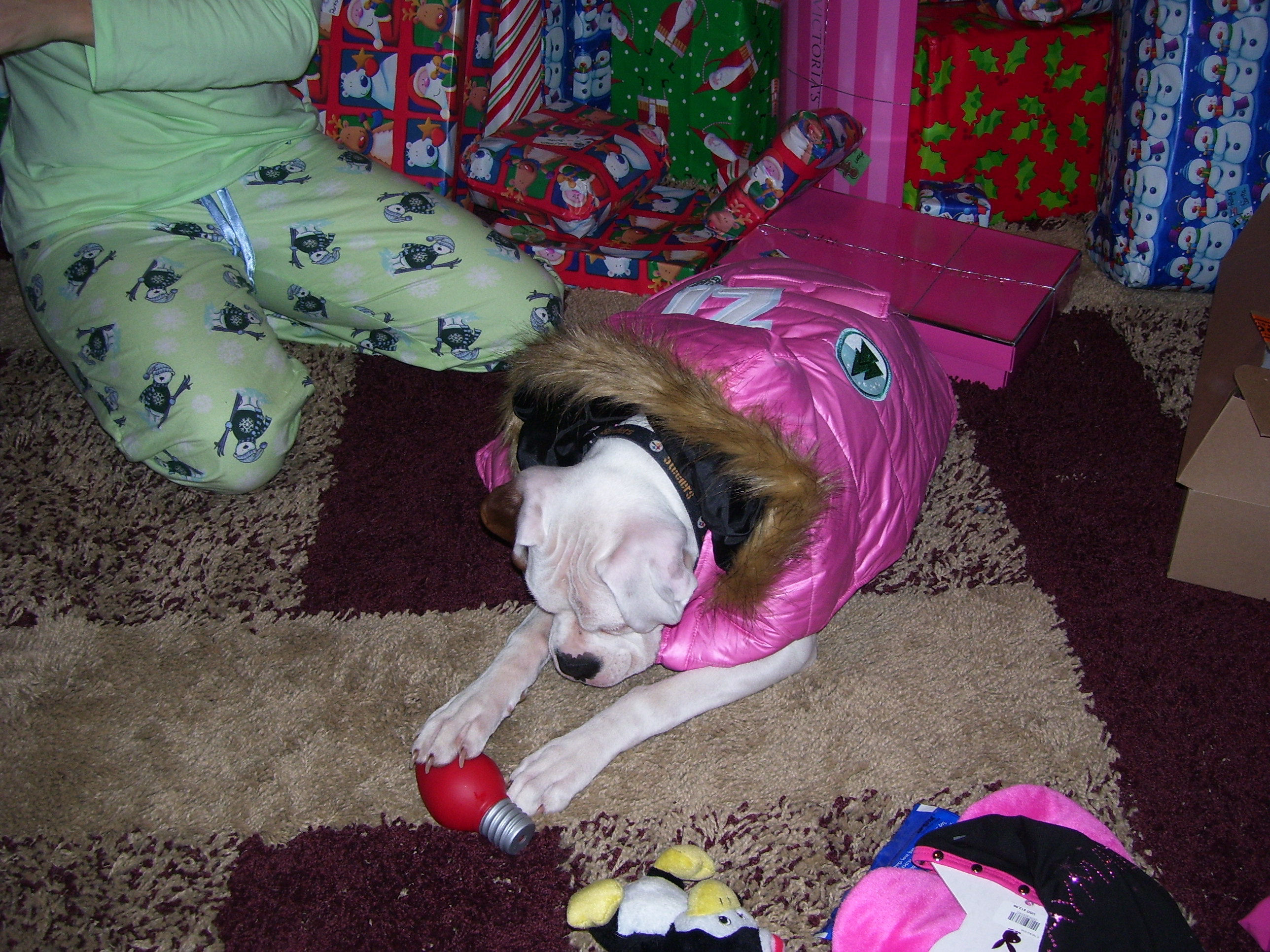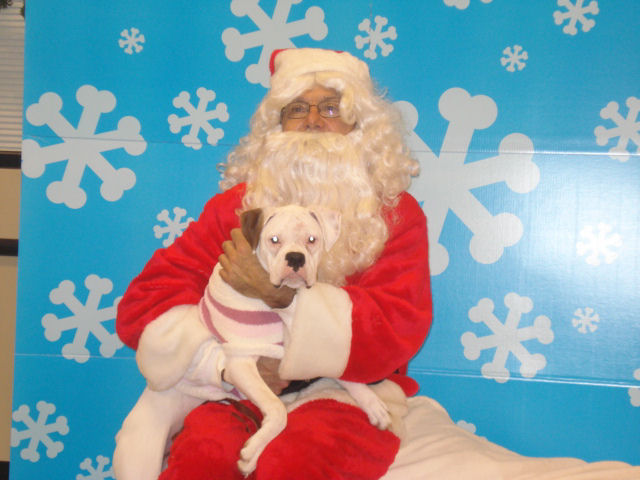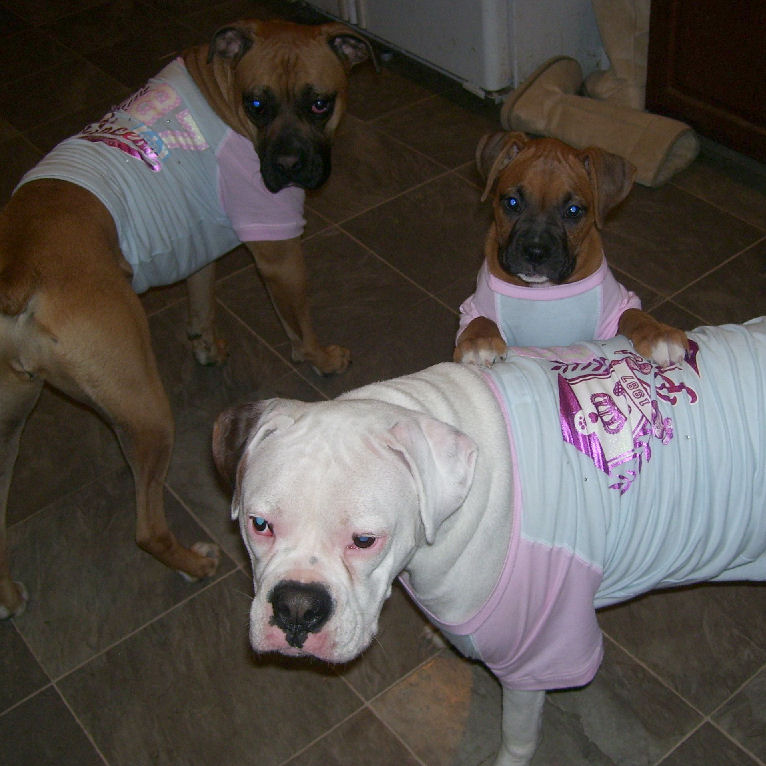 ZOEY
This is Zoey,she is a White Female Boxer.She was born July 4th 2007 to Peling [mother]and Voodo [father] .She is owned by Tina who lives in New York.This puppy was Hand Delivered.This is the review they left me on
puppyfind.com:

White Girl
We purchased our baby gurl Zoey in July and she is such a smart and loving puppy!! She was in excellent health whenever we got her....You can tell that they are really taken care of!! We love her and would recommend to anyone looking for a new baby boxer to call Marie!
Reviewer:
Tina
, January 13, 2008