HALLENIA
ALL THESE PICTURES FROM NEW OWNERS ARE FROM THIS MOTHER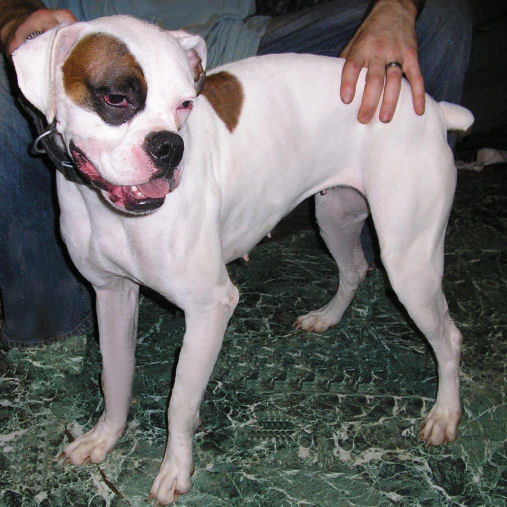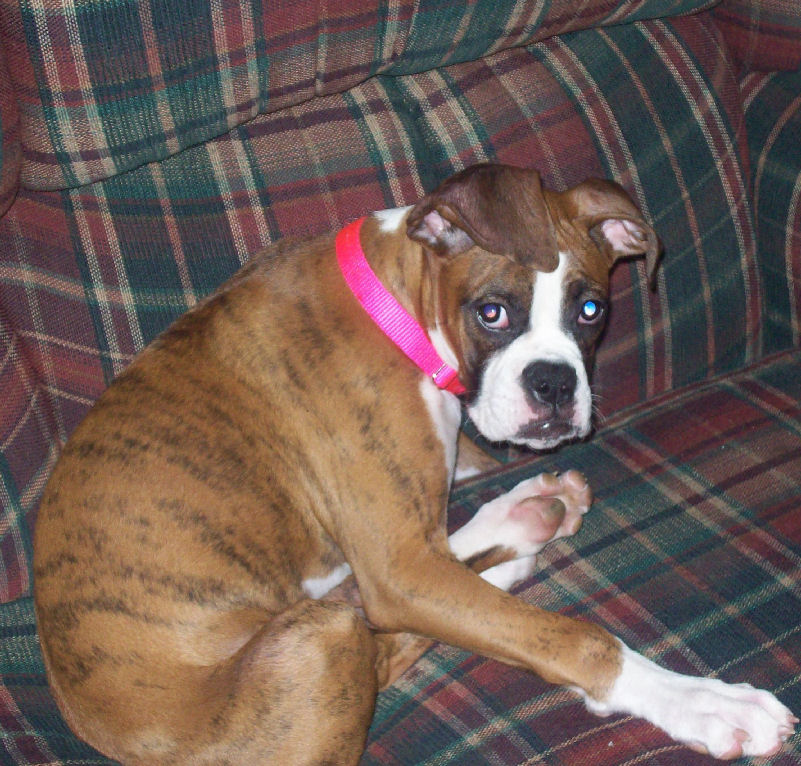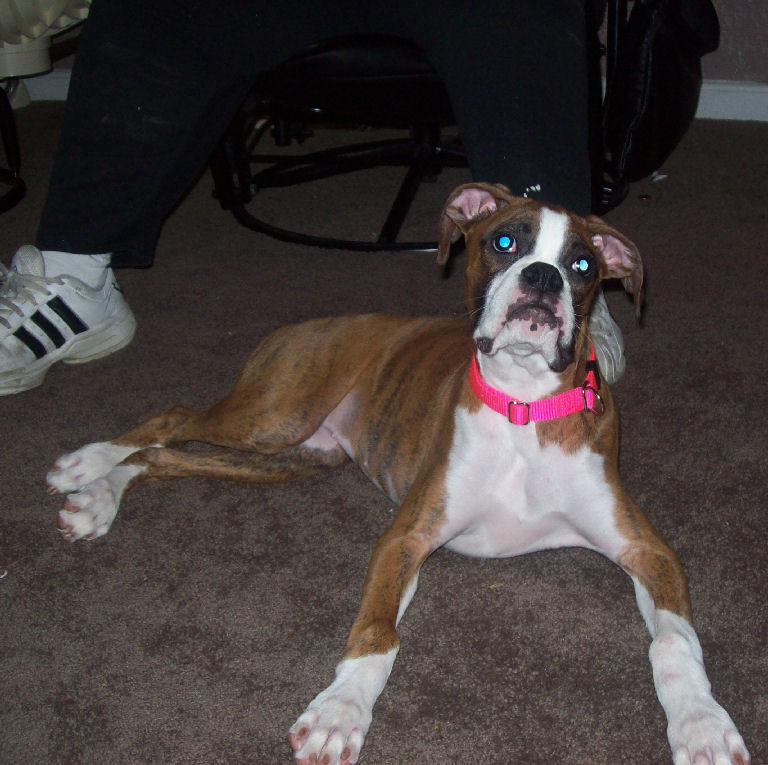 ZOEY
SHE IS A FLASHY BRINDLE FEMALE 2-3-09 ELAINE WASHINGTON,INDIANA
I'm we Elaine from Indiana and just bought a puppy from marie. Everyone thought we were silly for going all the way to WV to get a boxer. I looked on puppyfind and read about all the breeders and where the puppies we kept and things like that. We wanted an inside dog and marie keeps the puppies in her room so she can watch over them at all times. She knows so much about boxers and answered all question and even gave us tips on cleaning and taking care of them. Our puppy was healthy and already trained to newspaper. We are going to get a male in the next year and we are going to buy from marie again.
Reviewer:
Elaine
,
April 8, 2009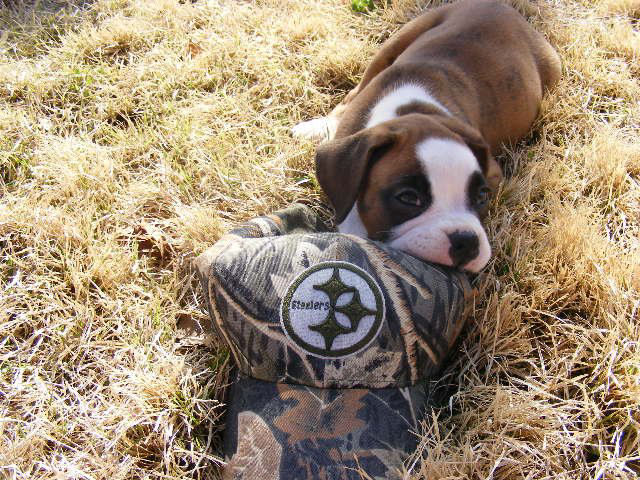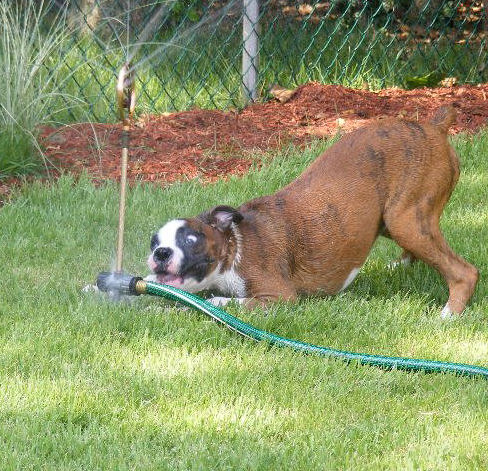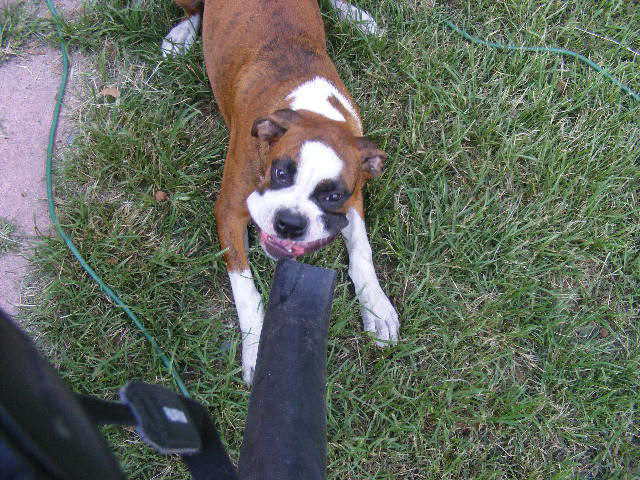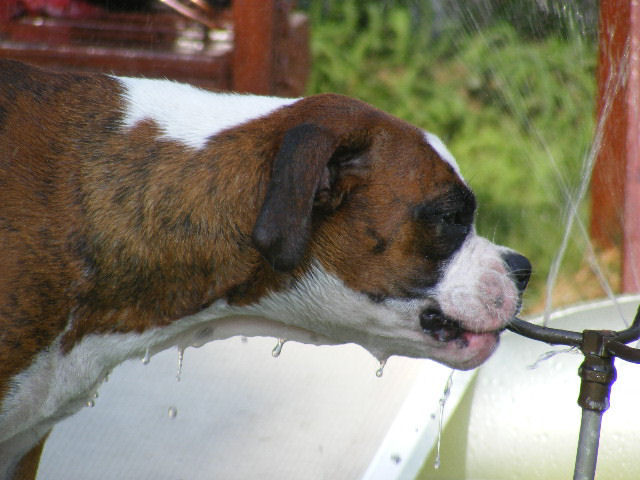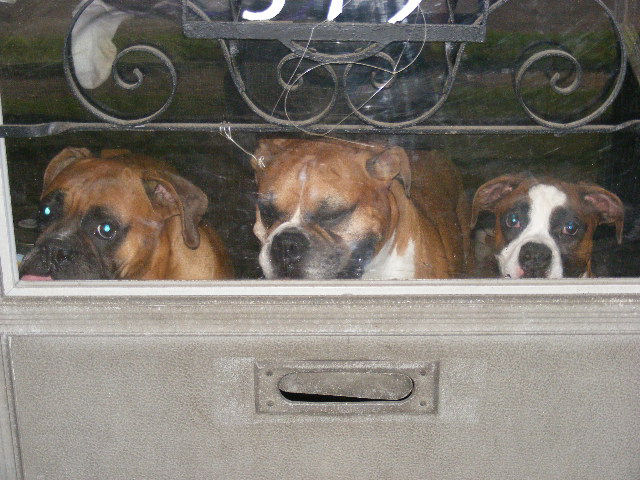 ABBY
This is a Flashy Brindle Female 3-3-09.Her mother is Hallenia and her father is Titan.She was bought by a
wonderful family.Jay lives in Paulsbro,NJ .They added Abby to a home of 2 older boxers and they all love each other.
Well I just pick up my ABBY, one of Pendin (1-3-09) puppy. First all I have to say Hobashire Kennel is one of the best Kennels to get a puppy. Owner Marie is like a mother to all her puppys. Top of the class breader. I have sent a friend to get one of her puppy,this will be her first, Marie sat and explaind ever aspect of raising a boxer to her. If some one is look for a top quality dog to have as a family member please dont be afraid to contact Marie first. Marie thank you. I enjoy every second I spend with Abby. Glad you took the time to paper train and care for her the way you did. You make it a wonderful moment. Thanks again.
Reviewer:
jay
,
March 30, 2009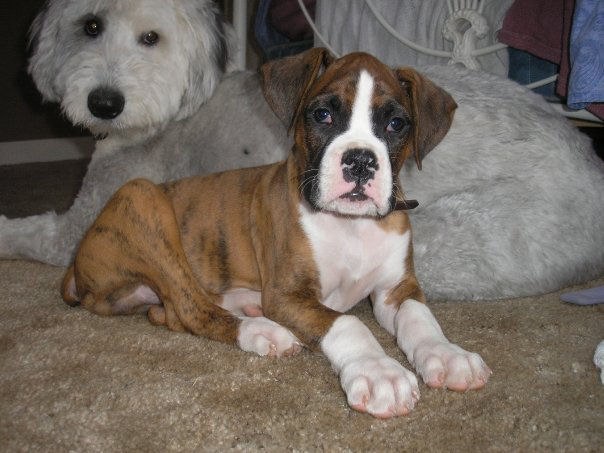 CALEB
This a flashy brindle male 1-3-09.His mother is Hallenia and his father is Titan.He was bought buy Nicole,who lives in Lanesboro Massachusetts.


Marie was great to deal with. She answered all my questions. We got weekly photos of our puppy until we got him. It was great to see him grow up. She hand delivered him all the way up to MA for me. He is a wonderful puppy with a clean bill of health. We couldn't have asked for mare and will buy from her again!!!
Reviewer
:
Nicole
,
April 29, 2009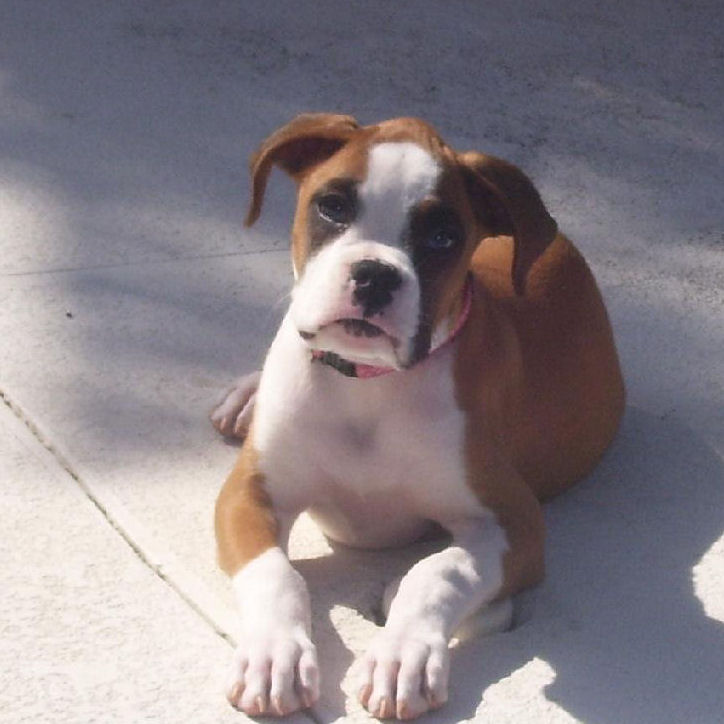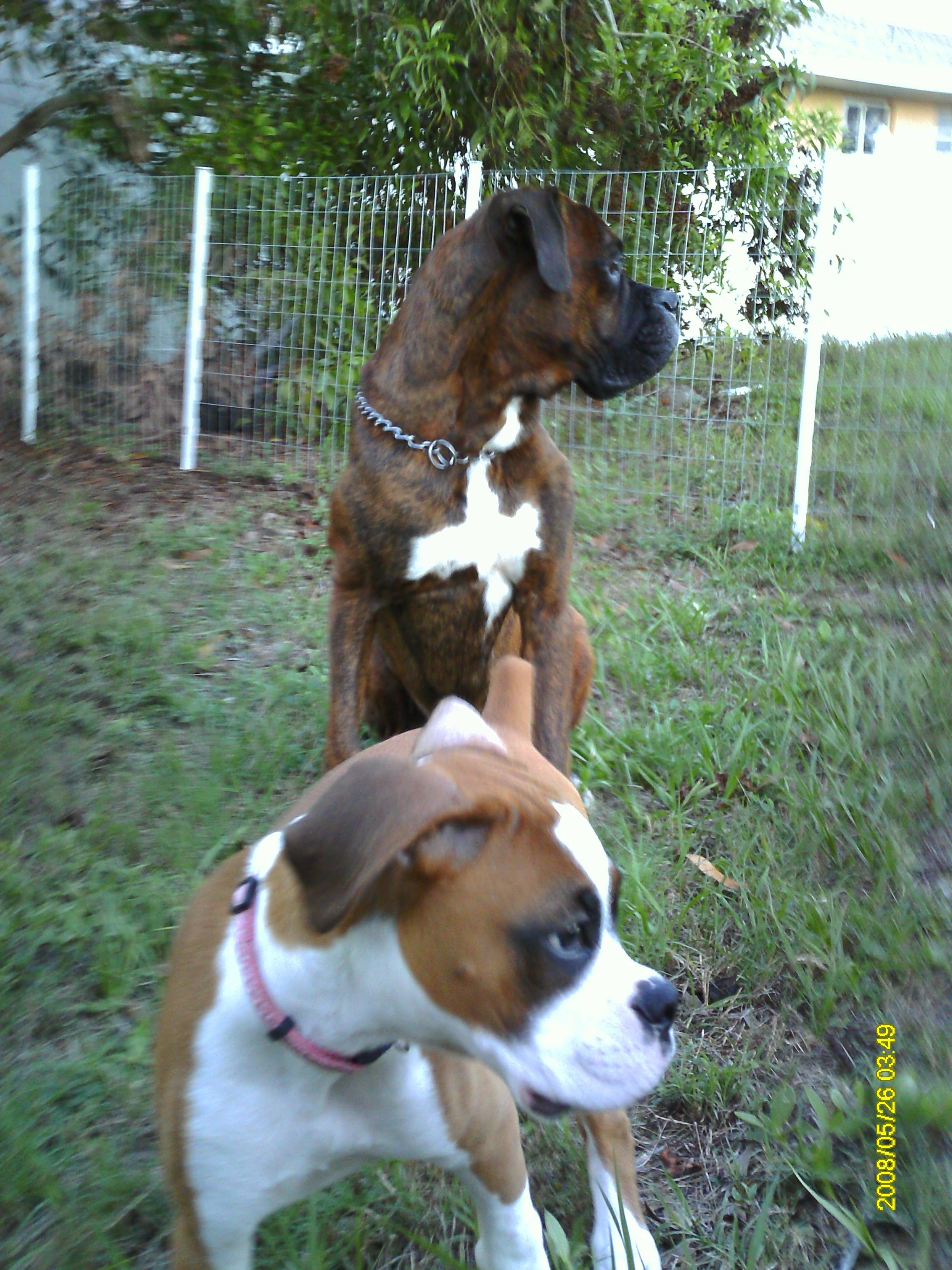 ZARA
SHE IS A FLASHY FAWN FEMALE 6-3-09 DEBRA CAPE CORAL,FLORIDA
Marie and her family are wonderful! I spent a year searching for my puppy and was talking to Marie via email for about 6 months before I purchased a puppy. She had helped me to get my older dog registered and gave me support with looking for a dog, just because she is a good, helpful person. I got a happy, healthy, intelligent and beautiful puppy from one of the most honest people I have ever met. I also know that if I have any problems, I can count on Hobbashire Kennel for support. This has been a wonderful, exciting experience for me and I recommend anyone looking for an outstanding boxer puppy go to Hobbashire's website and find it!
Reviewer:
Debra
,
April 21, 2009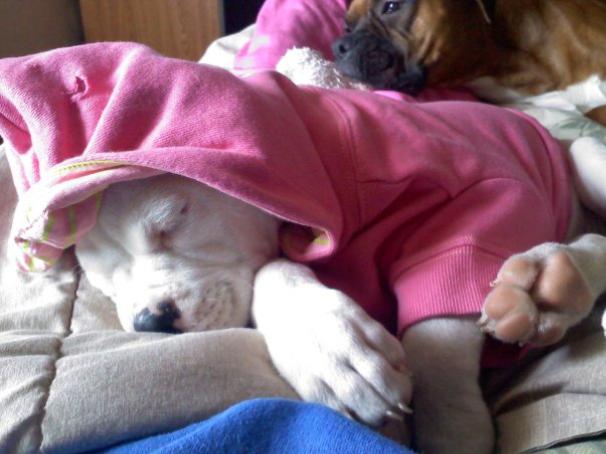 MIA
THIS IS MIA AND SHE BELONGS TO TINA FROM PA.THIS IS THE THIRD BABY SHE HAS GOTTEN FROM ME.SHE NOW HAS 4 BOXERS,ALL GIRLS